Yeled v'Yalda speech-language pathologists help students maximize their communication skills to support their success in learning. The goal of services is to remediate, ameliorate, or alleviate student communication problems within the educational environment. Yeled v'Yalda Speech-language services are for students with speech, language, or communication disorders as defined by the evaluation and eligibility criteria established within federal mandates, state guidelines, and local policies and procedures for special education and related services. Established IEP goals and objectives are implemented to facilitate the achievement of the stated objective criteria. Intervention is aimed at achieving functional communication outcomes and is provided through various methods and techniques.
Language is the foundation for learning within all academic subjects. Yeled v'Yalda providers actively involved in the general and special education settings with the goal to support and promote and increased awareness of communication skills which basis of most teaching, learning, and social relationships. Children's reading and writing skills have been found to reflect their oral language competence. Yeled v'Yalda Speech-language pathologists increasingly expand their contributions in the areas of reading and writing skills. The importance of recognizing the complex interplay between spoken and written language and the need to go beyond listening and speaking to reading and writing.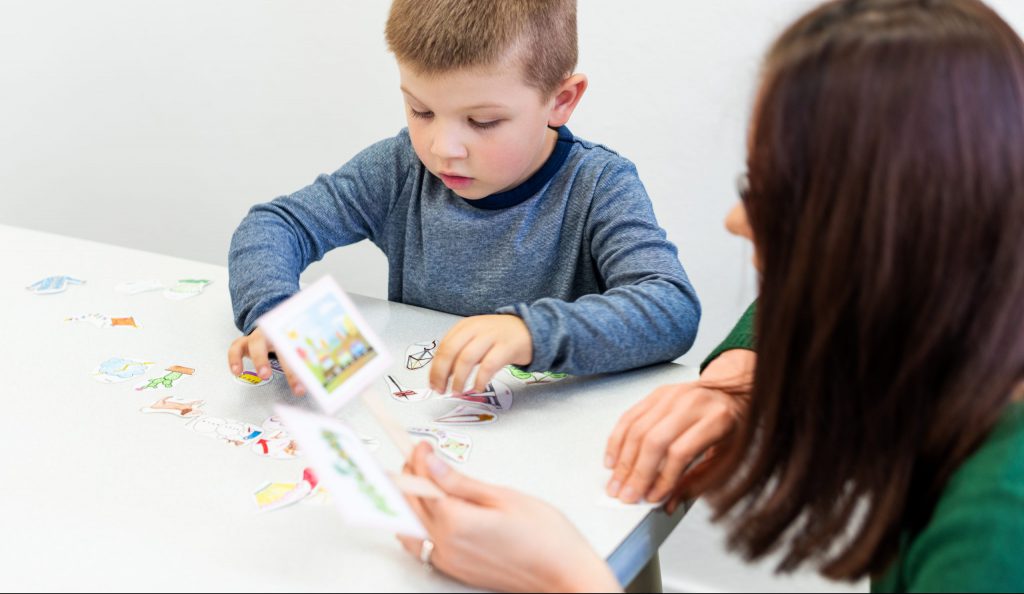 Role of a Yeled v'Yalda Speech Therapist
Yeled v'Yalda school-based speech-language pathologists serve students who have complex communication disorders, many of which require intensive, long-term interventions. Our speech-language pathologists keep current with best practices in assessment and intervention. Yeled v'Yalda Speech-language pathologists are professionally trained to prevent, screen, identify, assess, diagnose, refer, provide intervention for, and counsel articulation, fluency, voice, language, communication, swallowing, and related disabilities. The goals address communication and related disorders which effect functional and measurable change(s) in a student's communication ensuring student's ability to participate as fully as possible in all aspects of education and social life. In addition to engaging in activities to reduce or prevent communication disabilities, Yeled V'Yalda speech language pathologists counsel and educate families or professionals about these disorders and their management. A student-centered focus drives each decision. Communication is an important tool in creating a secure and safe school environment that fosters learning for all students. Speech, language, and listening skills addressed by speech therapists provide the communication foundation for the development and enhancement of confidence and self-esteem in learners.